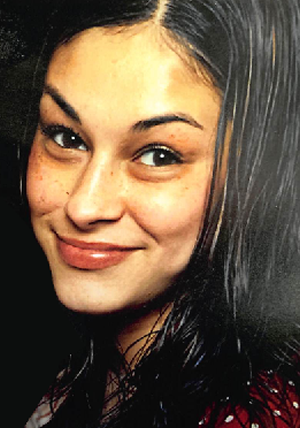 NASHUA, NH      Courtnie Lynn McMakin, 31, of Nashua and Lowell, died

unexpectedly, Saturday, February 2, 2019, of cardiac failure.
      A daughter of Christine  Rudy and Chris Dixon of Nashua, NH, she

was born August 4, 1987, in Lowell, and was raised in the Highlands

Section of the City, and educated in the local schools.
  She made her home in Nashua, New Hampshire and enjoyed spending

time with her family and friends. One of her passions was boxing which

she loved.  Hanging out by the pool and going to the beach were also

some of her favorite things to do.
    Courtnie was always honest with everything she said and her words

always came from her heart.  She was one of a kind and she was truly

    In addition to her mother, Christine, and her step father, Chris,

she is survived by her beloved son, Jordan; her grandmother, Gertrude

Cohen  of  Chelmsford; her five siblings, Amanda Rudy of  Chelmsford,

Jennifer Nocella of Tyngsboro, Anthony O'Neil of Nashua, Brittany

Dixon of nashua, and Sarah Dixon  of Nashua; her nieces, Nevaeh and

Chloe; as well as many aunts, uncles, cousins, and friends.
    She was also a granddaughter of the late George Rudy.
          YOU ARE INVITED TO HER CALLING HOURS 4 UNTIL 7  P.M. ON

FRIDAY AT THE MCDONOUGH FUNERAL HOME, 14 HIGHLAND STREET,
LOWELL 978-458-6816. 
HER FUNERAL SERVICE WILL BE HELD FRIDAY AT THE FUNERAL HOME AT 7 P.M. FOLLOWING VISITATION.  BURIAL WILL BE HELD PRIVATELY.