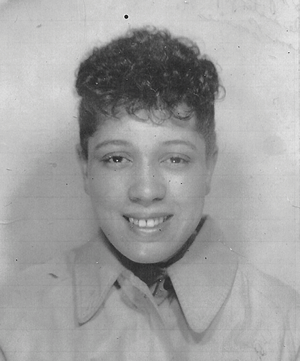 Constance M. "Tootsie" Monteiro

LOWELL        Constance M. "Tootsie" Monteiro, 80, of Lowell, died after a long battle with pancreatic cancer on  Sunday, July 28, 2019 at Palm Center Nursing Home.

     Born October 9, 1938, in Roxbury where she was raised and educated. After college she worked at John Hancock in the Secretarial pool and later Raytheon, then she worked as a cab driver for 4 years throughout greater Boston, which she enjoyed quite a bit.  Also she worked in toll booths for a number of years.

     She enjoyed Jazz music, big Miles Davis fan, Parker, Coltrane, even going as far to name her dog after Miles Davis. She loved soap operas, had to watch daily, she scheduled her life around her soap operas. She also enjoyed spending time socializing with her friends and neighbors.

    She was predeceased by most of her family, including her parents and five siblings.   She leaves behind several cousins, and will be missed by all her friends including Steve and Joyce Cerand of Lowell.

     You are welcome to her Memorial Service on Monday, August 19, 2019, from 12:30 until 2 p.m. in the Westgate Building Activity Room, 16 Middle Street, Lowell.