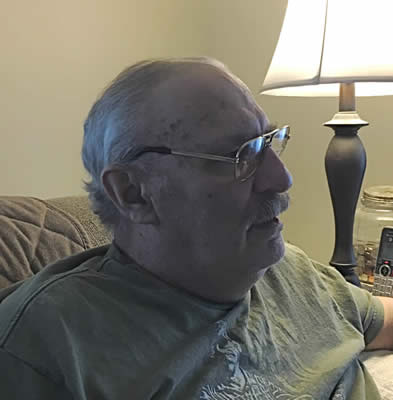 Conrad Harrison 'Conny' Paulino
LOWELL Conrad Harrison 'Conny' Paulino, 64, of Lowell, formerly of Danvers, devoted husband of 42 years of Deborah (Coviello) Paulino, passed away peacefully in his sleep at his home on September 6th, 2014.

Born in Beverly, he was the son of the late Barbara (Conrad) Paulino and Leo Paulino of Peabody. He was raised and educated in Beverly and was a graduate of Beverly High School and attended Burdette College.

He was honorably discharged after serving in the National Guard before entering the family business of H Paulino. At a young age he became one of the owners and it became Regional Waste, where he remained until his retirement. After enjoying several years of retirement and fishing on his Bass boat he came out of retirement to purchase and manage The Newbury Street Inn with his wife, Debbie. They relocated to Lowell where they shared their son, Christopher's, residence.

Conny was the first grandchild and was the 'prince' of the family. He possessed an amazing sense of humor and incredible loyalty to his family. He loved attending his son, Chris' various sporting events and especially enjoyed fishing with him. His daughter, Hayley was the apple of his eye and he was always proud of her every accomplishment. Conny was a Bass Master and loved spending time with his club on his Bass boat competing in tournaments. He was very vocal in politics and was always up for a good debate! He was always there for you if you ever needed anything and will be incredibly missed.

A loving husband, father, nephew and cousin, he was devoted to his family. In addition to his father, Leo, Conny is survived by his wife, Debbie; and his two children, Christopher Paulino and his companion Donna Joslin of Lowell, Hayley Paulino and her companion, Dan Birarelli of Georgetown. He also leaves his beloved aunt, Carrie (Conrad) Tracey and many aunts, uncles and cousins.
Conny was predeceased by his brother, the late Allen Paulino. He was the nephew and fishing partner of the late Leo A. Tracey, and of course, his three kitties.
AT HIS REQUEST, CALLING HOURS HAVE BEEN OMITTED. ARRANGEMENTS BY THE MCDONOUGH FUNERAL HOME, 14 HIGHLAND STREET, LOWELL 978-458-6816.