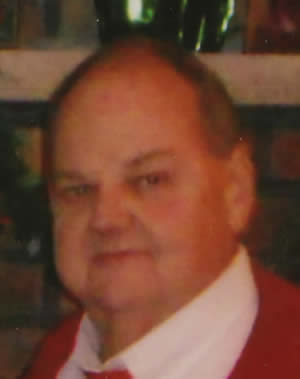 Robert J. Collette

LOWELL Robert J. 'Beau' 'Uncle Bobby' Collette, 61, a lifelong Lowell resident, passed away after a long illness Friday, September 23, 2011 at Willow Manor Nursing Home.

Born April 14, 1950, in Lowell, he was a son of the late Robert J., and the late Eileen (Poole) Collette, and attended the local schools.

He was a lifelong Lowell resident and member of the former Sacred Heart Parish. Bobby was very active with the Sacred Heart Band and Bingo, where he made very special memories with many special friends. His main joy was spending time with his family and he loved to spoil his nieces and nephews. He especially enjoyed holidays and Hampton Beach vacations with all his family. These are the memories that his family will always cherish.

Until illness forced his retirement, Bobby worked at the Butler School where he made many close friends and made school fun for the students and staff.

He is survived by his sisters, Sharon Taylor of Dracut, and Carol Legare and her husband, Sonny of Lowell; his nieces and nephews, Lisa (Taylor) Montminy and her husband, Michael, Christopher Makiej and his wife, Tarsha, Laurie Greenleaf, Jennifer Taylor, Kerry Decker and her husband, Jason, and Michael Makiej; great nieces and nephews, Sarah Greenleaf, Timothy, Meagan, and Olivia Makiej, Taylor Lyn Maille, and Ava Grace Ziagos; and his aunt, Gladys Collette. Bobby is also survived by many dear friends including, Brenda Cronin, Harriet Heeley, Ned Tarmey, Fred Greenwood, and the staff of the Butler School. He will be sadly missed by all who knew him.

He was also a brother of the late Sheila Makiej.
AT HIS REQUEST, FUNERAL SERVICES WILL BE HELD PRIVATELY. ARRANGEMENTS BY THE MCDONOUGH FUNERAL HOME, 14 HIGHLAND STREET, LOWELL 978-458-6816. IN LIEU OF FLOWERS, MEMORIALS IN HIS NAME MANY BE MADE TO THE CHARITY OF YOUR CHOICE. PLEASE VISIT WWW.MCDONOUGHFUNERALHOME.COM TO SEND THE FAMILY AN E-CONDOLANCE.