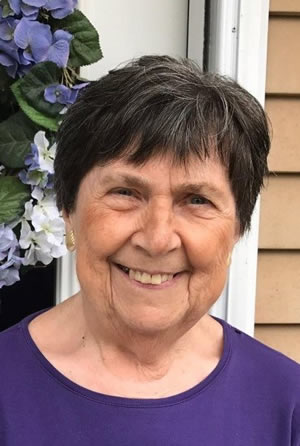 Claire M. Major

Claire Marie (Albert) Major, 82, formerly of Bolton, CT passed away Thursday, October 25, 2018, surrounded by her family and friends at Glastonbury Health Care Center. She was born in Lowell, Massachusetts.

She leaves behind her daughter, Michelle Major and her son, Ken Major, daughter-in-law, Karen and grandson, Jordan Major.  She was predeceased by her husband, Frank W. Major in June 2016 and her grandson, Brian Major.

Prior to getting married, she was a medical secretary at Fort Devens in MA. She was employed by Sears for many years in payroll and eventually in furniture sales.  She enjoyed spending time with her family, reading and crafting.  She was a former president of the Bolton PTO.

In lieu of flowers, donations can be made in her name to: Alzheimer's Association, 309 Waverly Oaks Road, Waltham, MA 02452 or American Heart Association, 300 5th Ave. Waltham, MA 02451.

On Monday, November 5th, 2018 you are invited to her funeral mass at the Immaculate Conception Church, 144 East Merrimack Street, Lowell, MA at 12 noon. A procession will follow for burial at St. Joseph Cemetery in Chelmsford. Arrangements by the McDonough Funeral Home, 14 Highland Street, Lowell, MA 01852, 978-458-6816.