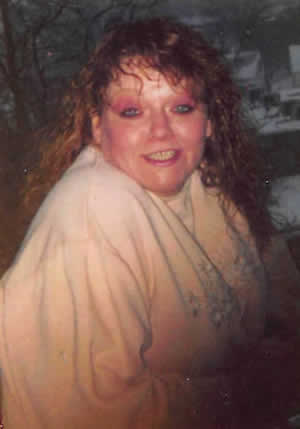 Christine Marie 'Chrissy' McNulty
LOWELL    Christine Marie 'Chrissy' McNulty, 55, of Lowell, passed

away after a courageous  battle with cancer on Saturday, February 2,

2019 at Lowell General Hospital. She was the beloved fiancé of James

Hurley with whom she spent the last 18 years.
    She was born in Lowell on May 15, 1963 and was a daughter of the

late Maurice McNulty and the late Catherine (Beauregard) McNulty. She

was also the stepdaughter of the late Ferdinand McNulty. She attended

the local schools graduating from Lowell High School, and later

Middlesex Community College, obtaining her degree in Nursing.
    Chrissy was employed as a Registered Nurse and worked for various

healthcare facilities in the Greater Lowell Area throughout the years.

She enjoyed arts and crafts, reading, and dancing. Although she had

many passions throughout her life, spending time with her family and

friends brought her the most happiness.
    In addition to her fiancé, James Hurley of Lowell, she is survived

by three sons, Joshua Bourassa and his fiancé, Cassandra Fournier of

Lunenburg, Corey McNulty and his girlfriend, Crystal Giambusso of

Ayer, and Tyler Bourassa of Lunenburg; and two grandchildren, Zoey and

Hunter Bourassa, both of Lunenburg. Chrissy is also survived by her

siblings, Kathleen Hayes and her husband, Wayne of Florida, Eileen

Hall and her husband, Charlie of St. Petersburg, FL, Maureen Lambert

of Dracut, Colleen Desrochers and her husband, Leo of Boston, and

Michael McNulty and his wife, Elaine of Dracut; her best friend of

over 50 years, Karen McNulty of Lowell; and many nieces, nephews,

    Chrissy was also the sister of the late Francine Gagnon who passed

          ON WEDNESDAY, FEBRUARY 6, 2019, YOU ARE INVITED TO HER

CALLING HOURS FROM 10 A.M.-1 P.M. AT THE MCDONOUGH FUNERAL HOME, 14

HIGHLAND STREET, LOWELL, MA 978-458-6816.
HER FUNERAL SERVICE WILL TAKE PLACE WEDNESDAY IN THE FUNERAL HOME AT 1 P.M. FOLLOWING THE CALLING HOURS.
CONTRIBUTIONS MAY BE MADE TO THE FUNERAL HOME TO ASSIST THE FAMILY

WITH CARRYING OUT HER WISHES.