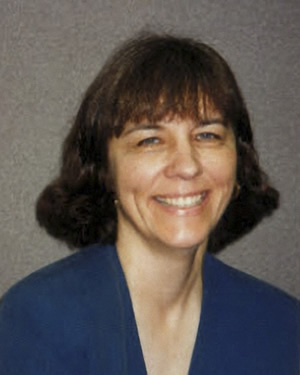 Christine Dunlap of Lowell, 67
LOWELL— Christine "Chris" Dunlap died at the age of 67 on Sept. 18, 2017 after a too-short battle with pancreatic cancer. She spent her last days surrounded by many beloved family members and friends who will miss her dearly.
Chris was born in Brighton, Mass., on Dec. 29, 1949 and is a 1967 Newton North High School graduate. She earned a bachelor's degree in English at Boston State College (1971) and a master's degree in public administration at UMass Boston (1993). She raised her family in Chelmsford for 30 years before moving to Lowell in the early 2000s.
Chris loved her family and friends fiercely. An avid history buff and voracious reader, Chris had a wonderful laugh and was the perfect combination of knowledgeable and silly. She was deeply involved with her grandchildren's lives and they meant the world to her. She loved to travel and stay busy hosting parties and celebrations. But some of her best times were the evenings spent quietly relaxing on the porch with her husband, Bill. 
In the early 1980s Chris was a journalist for the Lowell Sun before she took a job as a writer at UMass Lowell in the late 1980s. From there she rose to director of Communication and Marketing, a position she held for a decade, during which time she co-authored the book "To Enrich and To Serve, the Centennial History of the University of Massachusetts Lowell." 
From 1990-1993, while at the university, she was a freelance opinion writer for The Boston Globe NorthWest edition. In 2004, she accepted a role as the university's executive director of Broadcast and the Student Media Center. In that job she was credited with turning the Sunrise public affairs program on WUML-FM into a smart and popular radio show. Frequently sought out for her wisdom and good judgment, Chris was named UMass Lowell's executive director of strategic communications in 2008. She spent the next five years working on high-level projects for the chancellor's office.  
Chris loved the Lowell community and gave her time generously. She sat on the boards of the Pollard Memorial Library in Lowell, the Lowell Arts Council and Lowell Telecommunications Commission, and participated in Jericho Road, a Concord-based nonprofit that provides professional services to organizations in Lowell and Lawrence.  
Chris is survived by her husband of 15 years, Bill Johnston, son Greg McKenna, daughter-in-law Rachel Cox, grandson Oscar and second grandson due in October, all of Philadelphia; daughter Kate McKenna, son-in-law Geoffrey Eads and granddaughters Greta and Elsa Eads, all of Andover; brother James Dunlap and niece Jennifer Dunlap, of Southborough; brother Freddy Dunlap, of Wellesley; and stepson, Billy Johnston, and his wife and four children, of Chile; former husband Charles McKenna of Chelmsford; and many aunts, uncles and cousins. She is predeceased by her father Fred and mother Phyllis Dunlap.
Visitation will be held at McDonough Funeral Home, 14 Highland St., Lowell, on Friday, Sept. 22 between 4 and 7 p.m.  A celebration of her life will be held at the UMass Lowell Inn & Conference Center, 50 Warren St., Lowell, on Saturday, Sept.  23 from 1 to 4 p.m.    

In lieu of flowers, the family has requested that donations be made in her name to either: UMass Lowell, in support of the creation of the Christine Dunlap Endowed Scholarship Fund, Attn: Steven Rogers, Senior Director of Development, UMass Lowell, One Perkins St., Lowell, MA 01854, or to The Lustgarten Foundation for Pancreatic Cancer Research.