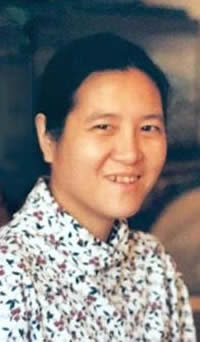 Cheng Ky
BILLERICA Cheng Ky, 42, of Billerica, passed away Monday, August 8, 2016, at Lowell General Hospital Saints Campus, after a sudden and brief illness.
The daughter of Seng Chau and Chou Ky, she was born November 13, 1973 in Cambodia, and came to the United States in 1981, settling in Hartford, Connecticut, where she received her education. In the mid 1980's she moved with her family to the Lowell area.
Cheng loved being with her family and friends, and enjoyed shopping at the local stores for trinkets and makeup. She especially enjoyed her time spent with the staff and residents of the many homes and programs she participated in.
She is survived by her parents, Chou Ky and Heng Chhor of Lowell; her older brother, Timmy Ky and his wife, Thavy with her nieces, Nisa and Nancy; along with her youngest brother, Phen Chhor and his wife, Christine with her nieces, Karlina, Kaelen and her nephew, Kendan.

ON FRIDAY, AUGUST 12, 2016 YOU ARE INVITED TO HER VISITATION FROM 10 A.M. UNTIL 12 NOON AT THE MCDONOUGH FUNERAL HOME, 14 HIGHLAND STREET, LOWELL 978-458-6816.
A PROCESSION WILL FOLLOW FOR BURIAL AT WESTLAWN II CEMETERY ON BOSTON ROAD IN LOWELL.
DONATIONS IN HER NAME MAY BE MADE TO: VINFEN, 950 CAMBRIDGE STREET, CAMBRIDGE, MA 02141 OR AT: http://www.vinfen.org/donate-now/