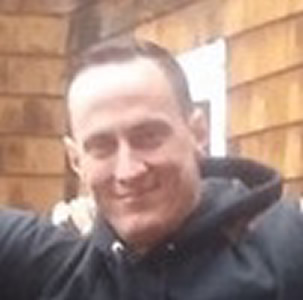 Charles G. 'Charlie' Robinson

LOWELL Charles G. 'Charlie' Robinson, 37, of Lowell, passed away unexpectedly Sunday, September 11, 2016 at North Shore Medical Center-Salem Hospital in Salem, MA.

He was born in Boston on October 13, 1978 and was a son of the late Gerald Robinson, and Paula (Bullock) Robinson of Lowell. He was raised in Dracut where he attended the area schools before graduating from Greater Lowell Technical High School.
Charlie enjoyed wrestling and baseball. He was employed as a construction worker for many years throughout the New England area.
In addition to his mother, Paula Robinson of Lowell, he is survived by his son, Aidan Robinson and his mother, Shannon McGrath of Methuen; his brother, Edward Robinson of Lowell; his sister, Lisa Robinson of Lowell; his girlfriend, Kerri Bennett of Marshfield; and many aunts, uncles, cousins, and friends.

Charlie was predeceased by far too many of his friends that also struggled with addiction.

ON FRIDAY, SEPTEMBER 16, YOU ARE INVITED TO VISITATION FROM 10 A.M. - 12 NOON AT THE MCDONOUGH FUNERAL HOME, 14 HIGHLAND STREET, LOWELL, MA 978-458-6816.

HIS FUNERAL SERVICE WILL BE HELD IN THE FUNERAL HOME AT 12 NOON. BURIAL IN ST. JOSEPH CEMETERY IN CHELMSFORD. DONATIONS IN HIS MEMORY MAY BE MADE TO AIDAN'S COLLEGE FUND, C/O SHANNON MCGRATH.