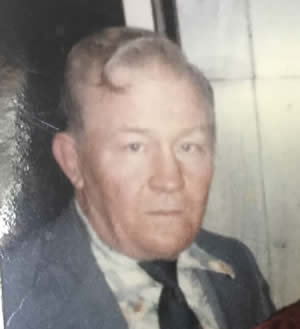 Charles C. Bearden

LOWELL        Charles C. Bearden, 82, of Lowell, passed away unexpectedly Sunday, June 24, 2018 at his home. He was born in Foreman, Arkansas on May 7, 1936 and was a son of the late Maddie Lynne Bearden. He was raised in Arkansas, where he attended the area schools. 

    After attending high school, Charles enlisted with the United States Marines Corps, serving one tour in Korea. He then served two tours in Vietnam with the United States Army, receiving a Bronze Star and a Purple Heart. During his tours he was a POW and was shot 9 times. He retired from the 10th Special Forces in 1973. 

    After his honorable discharge, Charles was employed as a shipper and reciever at many places including, Franklin Mills, Wang Laboratories, and Lowell Community Health Center. He enjoyed bowling and playing pool.

    He is survived by his companion of the last 15 years, Annie Pratt of Lowell; four sons, Kenneth Bearden and Johnny Bearden of New Orleans, LA, and Charles Bearden and Kevin Bearden of Lowell; his three stepchildren, Gordon Seidl of Tewksbury, Stephen Seidl of Chelmsford, and Rosemary Giblin of Billerica.

    He was the widower of the late Eva Ruth (Horton) Bearden with whom he shared over 35 years of marriage before she passed away.

           ON FRIDAY, JUNE 29, YOU ARE INVITED TO HIS MEMORIAL VISITATION FROM 5 P.M. UNTIL 7 P.M. AT THE MCDONOUGH FUNERAL HOME, 14 HIGHLAND STREET, LOWELL, 978-458-6816. MILITARY HONORS WILL TAKE PLACE AT 7 P.M..