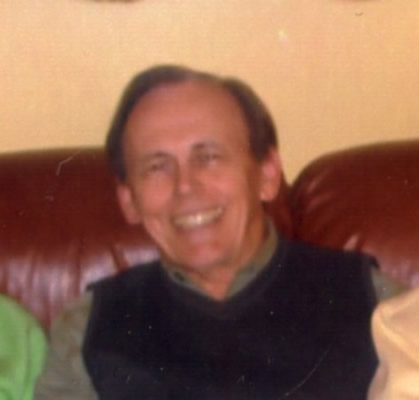 Charles 'Charlie' Archibald

"Grew Up in The Acre Neighborhood of Lowell"

HUDSON NH Charles 'Charlie' Archibald, 71, of Hudson, NH, formerly of Lowell and New York City, died Sunday, May 22, 2011, at Massachusetts General Hospital after a long illness.

A son of the late Francis Archibald and the late Anna (Wynn) Archibald, he was born December 21, 1939, in Lowell, and raised in the Acre Neighborhood of Lowell. He attended Keith Academy and St. Anselm's College where he was a member of St. Anselm's Alumni, as well as Fairleigh Dickinson College, receiving his MBA.

Mr. Archibald served with the United States Marine Corps. during the Vietnam War from 1958 to 1962.
A communicant of St. Patrick's Church in Lowell, he enjoyed playing golf and was a movie buff. He also enjoyed electronics, and was an avid sports fan, especially of the local teams.

He retired as a Senior Systems Development Analyst from the City of New York's Management Information Systems Department, and also had worked as an analyst for Digital Corporation in Maynard.

He is survived by his daughter, Frances Archibald of Staten Island, NY; his son, Martin McNamara of Staten Island, NY; his granddaughters, Kristyn, Julia, and Adrianna; his sisters, Barbara A. McKone of Newport Beach, CA, and Carol E. Archibald of Chelmsford; his brothers, Francis X. Archibald of Mt. Pleasant, SC, and Walter Archibald and his wife, Lucia, of Sewell, NJ; as well as many nieces and nephews.

He was also the brother in law of the late Mary Archibald.

ARCHIBALD YOU ARE INVITED TO HIS COMMITTAL PRAYERS AT NOON ON THURSDAY, JUNE 2, 2011, AT ST. PATRICK CEMETERY, LOWELL. ARRANGEMENTS BY THE MCDONOUGH FUNERAL HOME, 14 HIGHLAND STREET, LOWELL 978-458-6816. MEMORIALS IN HIS NAME TO MASSACHUSETTS GENERAL HOSPITAL CANCER CENTER, 165 CAMBRIDGE ST., SUITE 600, BOSTON MA 02114. E-CONDOLENCE - MCDONOUGHFUNERALHOME.COM