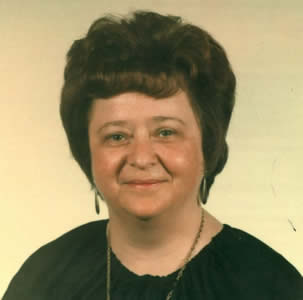 Celeste E. Flory
LOWELL Celeste E. Flory, 76, a lifelong Lowell resident, died Friday, August 29, 2008, at River Terrace Health Care in Lancaster, MA, after a long illness. She was a daughter of the late Ernest and the late Celeste (Saulnier) Flory.
Born October 17, 1931, in Lowell, she was educated in the local schools. After high school she moved on to college and then became a mother superior with the Sisters of Blessed Sacrament in Macon, GA. Later she continued her education receiving her Masters Degree in Guidance and Counceling. She worked for over ten years for Lowell General Hospital as a Licensed Certified Social Worker and a Licensed Mental Health Councilor. After leaving Lowell General she founded the Center for Emotional Fitness.
Celeste made her lifelong home in Lowell, and was a communicant of the Immaculate Conception Church. She enjoyed taking care of other people.
She is survived by a sister, Agnes Coleman and her husband, John, of Jackson, Mississippi; a brother, Gerard Flory and his wife, Toshi, of Wareham, MA; and a niece Gina Nakagawa, Four nephews; Gerard Becker, Michael, Ernest, and Richard Flory, a grand niece Miko Nakagawa. She is also survived by many great grand nieces and nephews.

YOU ARE INVITED TO HER MEMORIAL MASS ON THURSDAY, SEPTEMBER 11, AT 11 A.M. AT THE IMMACULATE CONCEPTION CHURCH, 3 FAYETTE STREET LOWELL, MA 01852
ARRANGEMENTS BY THE MCDONOUGH FUNERAL HOME, 14 HIGHLAND STREET, LOWELL (978 OR 800) 458-6816.
MEMORIALS IN HER NAME TO UNITED NEGRO COLLEGE FUND ATTN: DENISE SCOTT, DIRECT RESPONSE PROGRAMS 8260 WILLOW OAKS CORPORATE DRIVE P.O. BOX 10444 FAIRFAX, VIRGINIA 22031-8004.