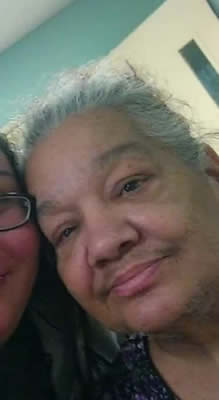 Cecilia 'Mota' Lopez

LOWELL Cecilia 'Mota' Lopez, 57, of Lowell, passed away unexpectedly, Thursday, July 20, 2017, at her home.

Born February 1, 1960, in San Dulce, Puerto Rico, she was a daughter of the late Eduardo Lopez Moreno and the late Maria Sanchez Figueroa.
She made her home in Massachusetts since 1984, first in Boston, and then settling in Lowell. She enjoyed watching television, spending time with her large family including her children, grandchildren,and great grandchildren, as well as traveling.

She is survived by her children, Julio Torres of Boston, Martin Ayala and Eduardo Osorio; as well as her many grandchildren and great grandchildren; her brother, and Renaldo Lopez of Puerto Rico, her sister, Maria Oyola of Lowell; her brother Ricardo Lopez of Lowell; and several nieces, nephews, and friends.

She was the mother of the late Maria Cecilia Torres-Lopez who passed away in 2007.

BURIAL WILL TAKE PLACE AT 11 A.M. AT THE WESTLAWN CEMETERY IN LOWELL. ARRANGEMENTS BY THE MCDONOUGH FUNERAL HOME, 14 HIGHLAND STREET, LOWELL 978-458-6816.