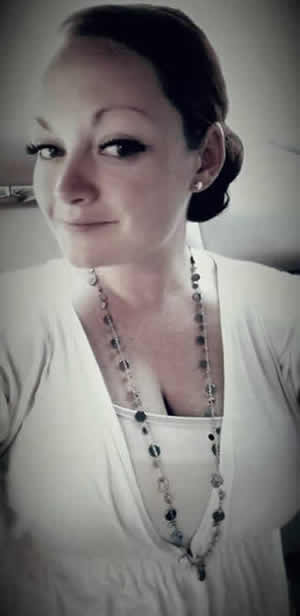 Cassandra D. Mayo Pimenta
Beloved daughter
Cassandra D. "Cassie" Mayo Pimenta, 27, of Nashua, formerly of Lowell, Merrimack, and Boston, died unexpectedly on Monday, July 18, 2016 at Southern New Hampshire Medical Center.
She was born on October 5, 1988, in Concord, MA, daughter of Peter Mayo of Hollis, NH and Denise (Finn) Mayo of Derry, NH. She attended school in Merrimack and Nashua.
Loved by many, she had a loving and giving heart and she will be greatly missed by her family and friends. She is survived by her father Peter & Alisa Mayo, her mother Denise Finn & Scott MacPherson, her daughters Viera L. Mayo Harriell of Boston, & Anjalie C. Cruz of Dracut; her siblings, Caylin, Ashley, & PJ Mayo of Hollis, & Brandi Finn of Derry, NH; her grandparents Lawrence Muldoon of Lowell, Merry Mayo/Harold Turner of Nashua, & Richard/Sandra Mayo of Hollis; aunts and uncles - Michelle Finn, Lowell; James B. O'Sullivan Jr., Hampton, NH, Steven Finn, Lowell, Rick Mayo, Nashua, NH, Barry Mayo, Billerica, MA, Kirk Mayo, VA Beach, VA and Pam Mayo, San Diego, CA; her cousin & dear friend Jennifer Connolly/fiancé Jason Bozek, and Jason Bozek Jr., all of Dracut; her cousins Jacqueline Gonzalez of Lowell, and Amanda and Christopher Mayo of San Diego, CA.
She is predeceased by her grandmother Gloria Muldoon, aunt Jacqueline O'Sullivan, uncle Lawrence Finn, and cousin Jessica Connolly.
You are invited to her memorial visitation from 4 until 7 on Wednesday, July 27, 2016 at the McDonough Funeral Home, 14 Highland Street, Lowell, MA 01852, 978-458-6816, www.mcdonoughfuneralhome.com.
In lieu of flowers contributions may be made in her memory to the American Cancer Society, 30 Speen Street, Framingham, MA, 01701.