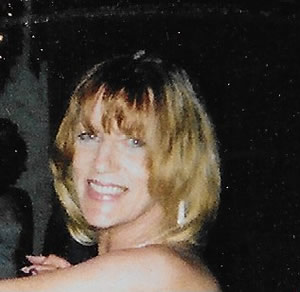 Carol Rae Conley
LOWELL Carol Rae (Flanders) Conley, 68, of Lowell, passed away Thursday, April 7, 2016, at Tewksbury Hospital after a lengthy illness. She was the widow of the late James M. Conley who died in 2013.
A daughter of the late Edward L. Flanders and the late Bertha E. (Barton) Flanders, she was born December 24, 1947, in Lowell, and was raised and educated in Lowell's Centralville neighborhood, and graduated from Lowell High School.
Carol was a member of the First United Baptist Church, and in addition to spending time with her family, she enjoyed trips to Dunkin Donuts, especially to the Downtown Lowell and Bridge Street locations to enjoy her coffee and to spend time with her friends.
She worked as an executive secretary for Raytheon Corporation for more than twenty years at both their Tewksbury and Bedford locations.
She is survived by her children and grandchildren, Ryan Murphy and his wife, Vanessa, and their daughter, Rowan, all of Lowell, and Bethany Reidy and her children, Bosten Torres, Lana Torres, and Madisyen Reidy all of Lowell; as well as her 'coffee friends'.

PLEASE JOIN CAROL'S FAMILY AT THE WESTLAWN CEMETERY ON BOSTON RD, LOWELL FOR HER GRAVESIDE PRAYERS ON FRIDAY APRIL 15, AT 10 AM.
ARRANGEMENTS BY THE MCDONOUGH FUNERAL HOME, 14 HIGHLAND STREET, LOWELL 978-458-6816.