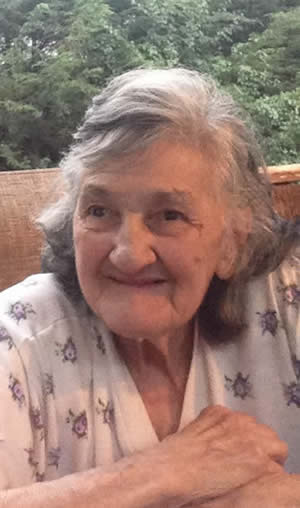 Carmella L. 'Dolly' Wilson
BILLERICA        Carmella L. 'Dolly' (Vergato) Wilson, 84, a longtime resident of Billerica, and loving wife of Keith D. 'Willy' Wilson for the past fifty nine years, passed away Tuesday, April 24, 2018 at Blair House after a short illness.
    A daughter of the late Diamond J. Vergato and the late Josephine (Mucci) Vergato, she was born November 9, 1933, in Newton, and was educated in that area.
   Dolly made her home in Billerica since 1968. She enjoyed spending time with her family.
    In addition to her beloved husband, 'Willy', she is survived by her children, Donna Clayton and her companion, John Pothier of Billerica, John J. Clark and his wife, Paula, of Lowell, Cindy Hutton of Billerica, Richard Clark and his wife, Elaine, of Lowell, and Denise Donovan of Billerica; her ten grandchildren, Rebecca Gromyko and her husband, Bryan, Ronald Clayton, Matthew Hutton, Brian Hutton, Sara Gagne and her husband, Kevin, Joanna Clark, John Clark, Nicholas Clark, Kimberly Clark, and Carl Cleveland and his wife, Jenny; her nine great grandchildren; her sisters, Marie Savo of Billerica, and Cheryl Mackie and her husband, James, of Salem, NH; her brother, Joseph Vergato of Salem, NH; and many nieces and nephews and great nieces and great nephews.
    She was also the mother in law of the late Mark Cleveland and the late James Donovan, and sister of the late Carol Wockenfuss, and sister in law of the late Richard Savo and the late George Wockenfuss.
    YOU ARE INVITED TO HER MEMORIAL VISITATION ON THURSDAY, MAY 3, 2018, AT THE VETERANS OF FOREIGN WARS HALL, 12 PHINNEY STREET, BILLERICA,  MA FROM 11 A.M. - 2 P.M.. HER FUNERAL SERVICE WILL TAKE PLACE AT 11:30 A.M.