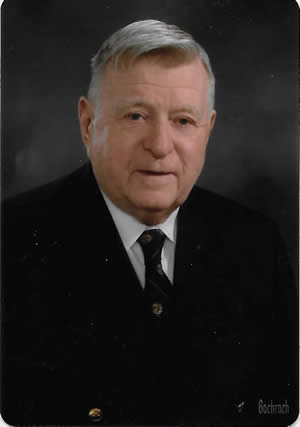 Captain Richard Tonra Shannon (USCG Ret)
LOWELL Captain Richard Tonra Shannon (USCG Ret), 81 of Lowell passed away after a long illness on March 21, 2016 at the D'Youville Healthcare Center. He was the husband of Mary Frances (McDonough nee McCaughy) Shannon to whom he was happily married for thirty-three years.
Richard was born in Boston on April 9, 1934 and was the son of the late David J. Shannon and Catherine (Cannon) Shannon. He grew up in Hingham, Ma. where he attended local public schools and learned to sail in Hingham Harbor. He was the Co-Captain of the Hingham High School football team and graduated from Hingham High School in 1952. He joined the United States Coast Guard in 1953 and served for thirty-three years in various stations around the world, including Rhodes, Greece, Hawaii, Guam, Rockland, Maine, Boston and New London, Ct. He rose to the rank of CWO First Class and was the Sailing Master of the USCG Barque Eagle for ten years during his three tours of duty at the United States Coast Guard Academy. Upon retiring in 1987 he obtained his Master Mariner's license and served for over two decades as the Captain of the SY Sea Cloud I and SY Sea Cloud II whose itineraries included ports of call as diverse as Istanbul, Nice, St. Thomas in the Virgin Islands, Dublin and Belfast, Ireland, and London, England. An internationally known expert on sailing ships, in 1990 Captain Shannon was the Cadet Training Coordinator on the Soviet Training Ship Druzbha operated by the Ukrainian Merchant Marine Academy.
From 2002 until 2016 Captain Shannon taught Advanced Ship Handling in Manned Models at the Massachusetts Maritime Academy. In 2008 he was appointed by Governor Deval Patrick as the Pilot Commissioner for the Commonwealth of Massachusetts, District One, Boston, a position he held until recently. In 2014 he received a Meritorious Public Service Award from the United States Coast Guard in recognition of his leadership in and numerous contributions to the commercial maritime industry and his voluntary work in continuing to train US Coast Guard cadets on his beloved Eagle.
Captain Shannon was a past President of the Boston Marine Society and was their honoree at their 272nd Annual Dinner in 2014. He was also a member of the Propeller Club of Boston, the Salem Marine Society, New York Yacht Club, the Eire Society of Boston and the Ancient Order of Hibernians. He also served as a Life Trustee of the U. S. Coast Guard Foundation.
He is survived by his wife, Mary Frances Shannon. Also surviving him are his son, Kevin P. Shannon and his wife, Penny; grandchildren, Corinne Pelley, Aubrey and Brendan Shannon and their mother, Liz Shannon; and his great granddaughter, Lily Pelley, all of Maryland. Also surviving are Mary Frances' daughter, Karen McDonough Coughlin and her husband, Jed of Townsend and grandchildren, Meghan, Caroline and Liam Coughlin. He is also survived by his brothers, David J. Shannon of East Granby, Ct., Brother Christopher P. Shannon, FMS of Chicago, Illinois and his sister, Catherine B. Shannon of Westfield, Ma., and many loving nieces and nephews; Elizabeth, Susan, Lt. Col. David, Mark and Michael Shannon as well as countless friends and shipmates.
Calling hours for Captain Shannon are at the McDonough Funeral Home, 14 Highland Street in Lowell on Monday, March 28th from 2 to 5pm and 6 to 8pm. His funeral will be held on Tuesday, March 29th and will commence at 10:30 am from the McDonough Funeral Home, to be followed by a Mass of Christian Burial at 11:30 am at St. Margaret Church, 374 Stevens St. Lowell, Ma.
Captain Shannon will be interned at the United States Coast Guard Academy at a later date.
In lieu of flowers, donations may be made in Captain Shannon's memory to The CWO Richard "Red" Shannon Endowment, c/o US Coast Guard Academy Alumni Association, 47 Mohegan Ave, New London, CT 06320 or at www.cgaalumni.org/Red. and to the Cancer Center, c/o Meg Lemire, Lowell General Hospital, 295 Varnum Avenue, Lowell, MA 01854. Checks should be noted in memory of Richard T. Shannon.