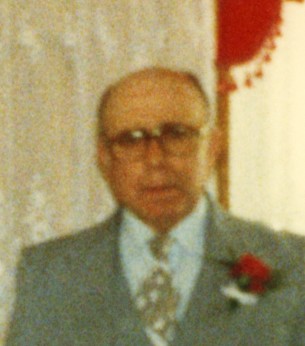 Candido C. Torres

LOWELL Candido C. Torres, 94, of Lowell, died Sunday, November 15, 2009, at Radius Northwood Health Care Center, after a brief illness. He was the widower of the late Leonilde (Agosto) Torres who died in 1970.

Born August 23, 1915, in Graciosa, Azores, Portugal, he was the last surviving child of the late Manuel Correa and the late Isabel Torres, and was their only child to leave his native Portugal and settle in the United States.

While in Graciosa, he worked as a farmer. In 1972, he came to the United States making his home in Lowell. He worked for Carroll Shoe making heels for over twenty years before his retirement.

A communicant of St. Anthony's Church, he was also a member of the Holy Ghost Society, and enjoyed spending time with his family, especially his two grandchildren, Kevin and Brian.

He is survived by two children, Maria A. Silva and her husband, Helder M. Silva, of Lowell and Manuel Torres of Lowell; grandchildren, Kevin Silva and Brian both of Lowell; and many nieces and nephews.

YOU ARE INVITED TO HIS VISITATION BEGINNING AT 7:30 ON WEDNESDAY AT THE MCDONOUGH FUNERAL HOME, 14 HIGHLAND STREET, LOWELL 978-458-6816. HIS FUNERAL MASS WILL BE OFFERED AT ST ANTHONY'S CHURCH AT 10 A.M. FOLLOWING HIS VISITATION. BURIAL IN LOWELL CEMETERY. E-CONDOLENCE SITE WWW.MCDONOUGHFUNERALHOME.COM