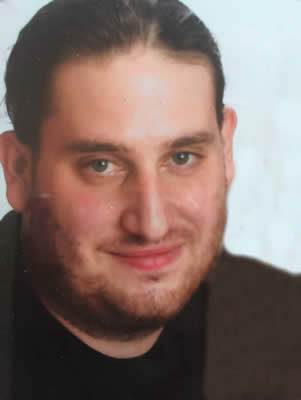 William Andrew "Billy" Kloppenburg
LOWELL William Andrew Kloppenburg, 30, of Lowell, passed away on Friday, June 12, 2020 at Tufts Medical Center.
Born July 19, 1989, in Lowell, he was the only son of Louis S. Kloppenburg, and Michelle (Knapp) Kloppenburg. He grew up in Lowell, attended the local schools, and graduated from Greater Lowell Technical High School with the Class of 2007.
Billy was a lifelong Lowell resident, he enjoyed playing video games, and spending time with friends and family, especially his nephew William Gregory Nickles. For the past ten years he worked as a driver, he has operated all sorts of equipment, but was currently a truck driver for Junk King.
Besides his parents, Louis and Michelle Kloppenburg, of Lowell, he is survived by his sisters, Malinda Kloppenburg and her fiancé Michael Healey both of Bedford, and Alycia Jean Nickles of Lowell; his nephew William Gregory Nickles of Lowell, as well as his uncle and namesake William Andrew Kloppenburg III, of Lowell, and many aunts, uncles, and cousins. He is also survived by many close friends including Carlos Bones, Matthew Dalton, Christopher Gibb all of Lowell, and William Nickles of Manchester. Due to Covid-19 there will be no calling hours. However, there will be a Celebration of Life at a later date to be determined.