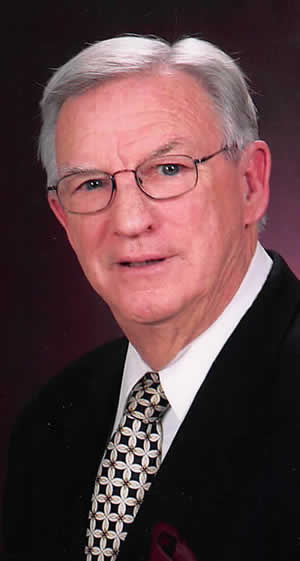 Bernard F. Cassidy

Bernard F. Cassidy, 79, a life long Lowell resident, passed away on Thursday, February 27 at Sunny Acres in Chelmsford after a tough battle with brain cancer, with his family by his side. He was the beloved husband of Anne Marie (McDonough) Cassidy.

Mr Cassidy was a son of the late Bernard T. Cassidy and the late Anna D. (Brady) Cassidy, and was born on August 15, 1940, in Lowell. He was educated at the Immaculate Conception School and graduated from Lowell High School with the Class of 1958.

As a young man he worked at Educator Sunshine Biscuit, he went on to work with the City of Lowell where he worked as a career councilor at the Career Center for over 20 years before his retirement in 2002.  Bernie worked with Mercury Computer Systems for 26 years as facilities coordinator, since illness his Mercury Computer Family was extrodinally supportive. He was also a longtime board member of the City of Lowell Cemetery Commission.
He was a dedicated parishioner of the Immaculate Conception Church. He was active in the parish and very devoted to his parish. He looked forward to his monthly breakfast club with his childhood friends as well. Additionally he enjoyed coaching little league both at Shedd Park and at Highland Park.
More than anything, his grandchildren will remain his legacy. He was their biggest fan, whether it be a sporting event or dance performance, he would always be there to support his grandchildren in any way he could.  He was known as "Pa" to many.

Besides his wife, Anne Marie, he is survived by his daughter, Anne C. Slattery and her husband, James, of Chelmsford, his sons, Thomas E. Cassidy and his wife, Julianne, of Tewksbury and George M. Cassidy and his wife, Jennifer, of Rindge, NH. He is also survived by his grandchildren, Julia, Jack, Thomas and Kathryn Slattery, MaryCate, Brenna Cassidy of Tewksbury, Alyssa, Ellie, and Cora Cassidy of Rindge, NH and his great granddaughter, Anastasia Cassidy, his sisters, Mary E. Demers and her husband, Paul, of Dracut and Gail A. Cenik and her husband, Ron, of Lowell and many nieces and nephews.  His Sister in Law Joan C. Denisevich of Chelmsford, He is also survived by his lifelong family friends Nancy Cunha and Jane and Jerry Coutu.

He was predeceased by his daughter, Marie C. Cassidy who passed away in March of 1966 and brother of the late Frank Cassidy and the late Joann O'Brien.
ON SUNDAY, MARCH 1 YOU ARE WELCOME TO ATTEND HIS VISITATION FROM 3 UNTIL 7 P.M. AT MCDONOUGH FUNERAL HOME, 14 HIGHLAND STREET, LOWELL, MA 01852.
ON MONDAY, HIS FUNERAL MASS WILL BE OFFERED AT IMMACULATE CONCEPTION CHURCH, 144 EAST MERRIMACK STREET (CORNER OF FAYETTE) LOWELL AT 9:30 A.M. PROCESSION WILL FOLLOW FOR BURIAL AT ST. PATRICK CEMETERY.
MEMORIAL DONATIONS IN HIS NAME MAY BE MADE TO THE IMMACULATE CONCEPTION CHURCH ST. VINCENT DEPAUL SOCIETY, 144 EAST MERRIMACK STREET, LOWELL, MA.