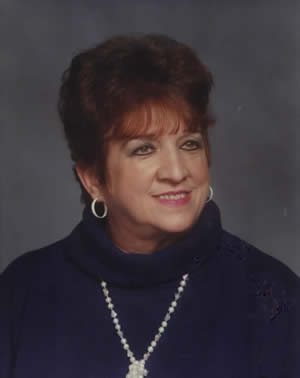 Bella R. DaSilvaSe
Proud Lifelong Lowell Resident

LOWELL Bella R. (Ferreira) DaSilvaSe, 88, a proud lifelong Lowell resident, died peacefully Saturday, September 1, 2012 at her home following a 14 year battle with Alzheimer's disease. She was the wife of the late Manuel DaSilvaSe who passed away in 1973.

Born in 1924, in Lowell, she was a daughter of the late John H. Ferreira, and the late Maria (Sousa) Ferreira. She resided in the Back Central Street neighborhood, and was a communicant of St. Anthony's Church. Her working career included many professions including Charles River Labs, Interstate Container, Bradley Sun, Commodore Foods, as well as her self employment as a nanny. Bella enjoyed singing, dancing, traveling, crafts, watching soap operas, and spending time with her family. She never missed an opportunity to talk to anyone and make them feel comfortable. Her sense of humor and her laugh will be greatly missed.

She is sorely missed and survived by her children, Rosemary Lopes and her husband, John, David Silva and his wife, Elizabeth; her grandson, Jason Johnson and his wife, Rebecca; her great grandchildren, Michael, Alexander, Matthew, and Peyton-Ann; and many nieces and nephews across the country. She is also survived by her loving caregivers, Cheryl Munichiello and David Savard.

Meeting her in Heaven are her husband, Manuel; her parents, John and Maria Ferreira; a grandson, Jeffrey Johnson; a niece, Jill Haupt; and her sisters, Mary Picanso, Hilda Shuart, Sister Marie Merces, and Dolores Haupt.

AT HER REQUEST, CALLING HOURS HAVE BEEN OMITTED. YOU ARE WELCOME TO ATTEND HER FUNERAL MASS WHICH WILL BE OFFERED ON THURSDAY, SEPTEMBER 6 AT ST. ANTHONY'S CHURCH, 893 CENTRAL STREET, LOWELL AT 11 A.M.. BURIAL IN ST. PATRICK CEMETERY. MEMORIALS IN HER NAME MAY BE MADE TO THE ALZHEIMER'S ASSOCIATION, 480 PLEASANT STREET, WATERTOWN, MA 02472. ARRANGEMENTS BY THE MCDONOUGH FUNERAL HOME, 14 HIGHLAND STREET, LOWELL, 978-458-6816.