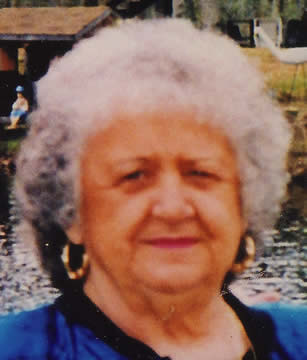 Beatrice A. Souza

LOWELL Beatrice A. (Fratus) Souza, 83, of Lowell, died unexpectedly, Friday, August 21, 2009, at Saints Medical Center. She was the widow of the late John Souza.

A daughter of the late Joaquin and Emma Fratus, she was born November 11, 1925, in Lowell, and was educated in the local schools.
A lifelong Lowell resident, she worked for Merrimack Magnetics as a multiwinder for over forty years prior to her retirement. A communicant of St. Anthony's Church.

She is survived by her daughter, Joan H. Souza of Lowell; and several nieces and nephews.

She was also the sister of the late Florence Sousa, the late Marian Andrews, the late John Fratus, and the late Helen Fratus.

YOU ARE INVITED TO HER FUNERAL MASS ON FRIDAY AUGUST 28th AT 10 A.M. AT ST. ANTHONY'S CHURCH. BURIAL IN ST. PATRICK CEMETERY. ARRANGEMENTS BY THE MCDONOUGH FUNERAL HOME, 14 HIGHLAND STREET, LOWELL (978 OR 800) 458-6816. E-CONDOLENCE SITE WWW.MCDONOUGHFUNERALHOME.COM
A Poem in memory of Beatrice
If teardrops were lillies
I`d build a stairway
up to you in heaven
for me to walk someday
When i reach the top
who would greet me
But my beloved mom and dad
who went before me
So when you cry teardrops
Remember that with todays sorrow
a new stairstep began