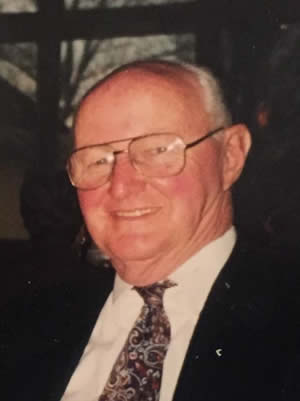 Attorney Richard E. Noon
LOWELL – Atty. Richard E. Noon, 88, longtime Lowell resident, died on Tuesday, September 25, 2018 after a period of declining health. He was predeceased by his wife Mary Foley Noon with whom he celebrated their Sixtieth Wedding Anniversary in 2016. 
     Born on December 21, 1929 in Lynn, he was the son of the late Edward and Mary Louise Noon. Richard graduated from St. John's Preparatory School in Danvers. He received a bachelor of arts degree from Providence College and a juris doctorate from Boston University. 
     After working in the legal department for Allstate Insurance Co., Richard established the law firm of Strouse and Noon, LLC in West Concord and Lowell. Richard was a competitive chess player and avid tennis enthusiast. He was a longtime member of the Lowell Bar Association, Concord Minutemen and Ancient Order of Hibernians. For years, he took classes in speaking and reading Irish Gaelic. He proudly sang the Irish national anthem at St. Patrick's Day Mass and at the annual flag-raising at Lowell City Hall. In 2017, he was the recipient of the Anam Cara Award from the St. Patrick's Parish Irish Cultural Committee. Richard particularly enjoyed many summers on the porch of the Pinehurst on Boston Ave., at Hampton Beach, NH.
        He is survived by his daughter Rosemary Noon and her husband Paul Marion, as well as his grandson Joseph Marion. Richard was predeceased by his brother-in-law Joseph Foley. He leaves Patricia Foley, Joseph's wife, Carmen Foley, SC, James and Eleanor Foley, and John and Ginger Foley.
      His family is deeply appreciative of the care Richard received at Chelmsford Crossings and Sunny Acres. At the request of the deceased, services will be private. In lieu of flowers, donations may be made to the Pollard Memorial Library Foundation, 401 Merrimack Street, Lowell, MA, 01852.
     ARRANGEMENTS BY THE MCDONOUGH FUNERAL HOME, 14 HIGHLAND STREET, LOWELL 978-458-6816.