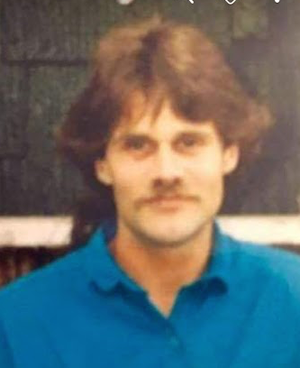 Arthur William Sweeney
BOSTON - Arthur William Sweeney, 52, of Lowell passed away on March 7, 2019 at Brigham and Women's Hospital in Boston after suffering a stroke.

     Youngest son of the late Armand A. Sweeney and the late Jacqueline (Hall) Sweeney, Arthur was born on September 17, 1966 in Lowell. He was raised and educated in the Pawtucketville neighborhood until the family moved to Arizona where he graduated from high school.

     Mr. Sweeney worked as an ASE certified mechanic for most of his adult life and worked as a mechanic at Meineke in Lowell. More recently, he was working at  Boat Storage Warehouse in Ipswich for the past several years as the Storage Supervisor. He was also previously employed as a computer repair technician in Salem and as a printer for the Lowell Sun.

     Artie, as he was known to friends and family, would always be there to help those in need. He will be fondly remembered as an NA sponsor to countless folks who needed his help. He enjoyed playing the guitar, fishing and hunting. He was also an animal lover, especially dogs, wolves and his parrot "Maddison". He cherished time spent with his family and always looked forward to a good family cookout.

     He is survived by his daughter, Juanita Cowan of Fresno, CA, his siblings, Robert Sweeney and his wife, Kathie, of Arizona, Paul Sweeney and his wife, Loretta, of Ohio,  Carol Sweeney of Lowell and David Sweeney and his wife, Margaret, of Vermont, his sisters in law; Ethel Sweeney of Townsend and Diane Trull of Manchester, NH. He is also survived by many nieces and nephews, grand nieces and nephews, great grand nieces and nephews and many many friends, including his good friend Tom Cargill, of Danvers. He also leaves behind his longtime friend and sponsor.

     He was the brother of the late Donald Sweeney, and the late Norman Sweeney

           YOU ARE INVITED TO HIS VISITATION ON TUESDAY, MARCH 12  FROM 10 A.M. UNTIL 12 P.M. AND HIS FUNERAL SERVICE TUESDAY AT 12 P.M. AT THE MCDONOUGH FUNERAL HOME, 14 HIGHLAND STREET, LOWELL, MA 01852 
A PROCESSION WILL FOLLOW TO ST.  JOSEPH CEMETERY, 96 RIVERNECK ROAD, CHELMSFORD MA. IN LIEU OF FLOWERS, PLEASE MAKE DONATIONS TO HELP HIS FAMILY TO THE FUNERAL HOME.