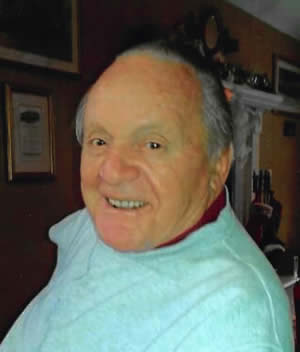 Arthur William Ramalho, Sr.
"Longtime owner and operator of Lowell's Legendary Ramalho's West End Gym"

LOWELL Arthur William "Sonny" Ramalho, Sr., 84, a longtime Lowell resident and patriarch of Lowell's boxing community, passed away peacefully with his family by his side on Saturday, August 24, 2019 at High Pointe House in Haverhill. He was the devoted husband of Rita B. (Perreault) Ramalho, with whom he would have celebrated their 65th anniversary in November.

Born July 16, 1935, in Lowell, he was a son of the late Arthur R. Ramalho and the late Eileen (Heap) Ramalho. He was raised and educated in Lowell at St. Peter's Parochial School and was a graduate of Keith Academy. He learned to box at a young age and his first job was at Doc's Lunch in Lowell. Shortly after that, he worked as a cook with the Middlesex County Training School. It was here that he began to train children in boxing. He had found his calling and soon after, he opened the iconic Ramalho's West End Gym in Lowell, which he owned and operated for the past 52 years. Known as "The Home of Champions" Arthur trained countless thousands of young boxers from all walks of life that came through his doors. Throughout his career, Arthur was synonymous with boxing in Lowell. He was involved with Greater Lowell/Central New England Golden Gloves since 1968 and served as the director of contestants.

Mr. Ramalho was also instrumental in the conception, development and construction of the current Lowell Senior Center, serving as it's Director for many years. His tireless dedication to the the Gym and the Senior Center will be remembered as his legacy. Whether you were a kid off the street or a senior citizen with no where else to go, he was there to help.

Besides his beloved wife, Rita, he is also survived by his children, Arthur Ramalho Jr. and his wife, Julie, of Lowell, David Ramalho Sr. of North Chelmsford, Susan Keefe and her husband, Francis, of Tyngsboro, Catherine Trask and her husband, Michael, of Merrimack, NH and Joseph Ramalho Sr. and his wife, Michelle, of Dracut. He is also survived by 18 grandchildren, 29 great grandchildren and 4 great great grandchildren.

He was predeceased by his daughter, the late Patricia Baez and his sister, the late Joan M. Fournier and her husband, the late Leo Fournier

ON TUESDAY, AUGUST 27, YOU ARE INVITED TO HIS VISITATION FROM 3 UNTIL 7 P.M. AT THE MCDONOUGH FUNERAL HOME, 14 HIGHLAND STREET, LOWELL, MA 01852, 978-458-6816.
ON WEDNESDAY, AUGUST 28, HIS FUNERAL SERVICE WILL BE HELD AT 10 A.M. IN THE FUNERAL HOME. A PROCESSION WILL FOLLOW FOR BURIAL AT ST. JOSEPH CEMETERY.