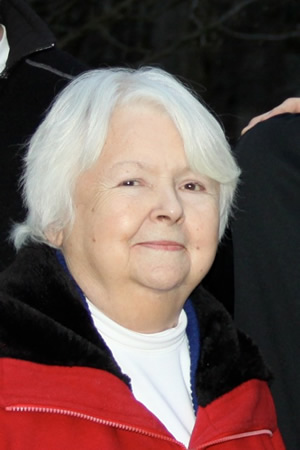 Arline C. 'Lenie' Dubiel
Beloved Cousin and Friend
LOWELL Arline C. 'Lenie' Dubiel, 75, of Lowell, passed away Friday, December 19, 2014 peacefully at her home.
She was born on February 4, 1939 in Dracut, the daughter of the late Stanley J. and the late Mary E. (Hill) Dubiel. She was raised in Lowell where she attended the local schools, graduating from Lowell High School.
She resided in the Belvidere section of Lowell and was a communicant of Holy Trinity Parish. She was employed as a property clerk for the City of Lowell Assessor's Office for over 38 years until her retirement. After her retirement, she volunteered at the former St. John's Hospital for several years. Lenie was a member of the Lowell Senior Center, where she particularly enjoyed playing bingo. She also enjoyed reading mystery novels in her spare time.
Lenie is survived by her cousins, Anne Marie Hill and her husband, Scott Davis, and their children, Owen, Alec, and Graeme Davis, all of Winchester, MA, and Greg Hill and his wife, Pimnipa of Lowell; an aunt, Doris Hill and her husband, the late George J. Hill and three great-cousins, John, Eric and Brett Hill. She will also be missed by her home health aid, Aliza Kileen of Wilmington who has been her caretaker for the past four years; a dear family friend, Richard Albert of Lowell; and many other cousins in the Lowell area.
ON TUESDAY, DECEMBER 23, YOU ARE INVITED TO HER CALLING HOURS FROM 10 A.M. UNTIL 11:30 A.M. AT THE MCDONOUGH FUNERAL HOME, 14 HIGHLAND STREET, LOWELL 978-458-6816. HER FUNERAL SERVICE WILL BE HELD IN THE FUNERAL HOME AT 11:30 A.M. BURIAL WILL BE HELD PRIVATELY. PLEASE VISIT WWW.MCDONOUGHFUNERALHOME.COM FOR MORE INFORMATION.