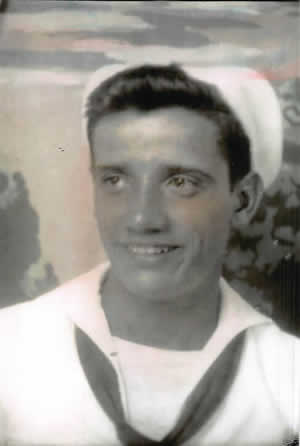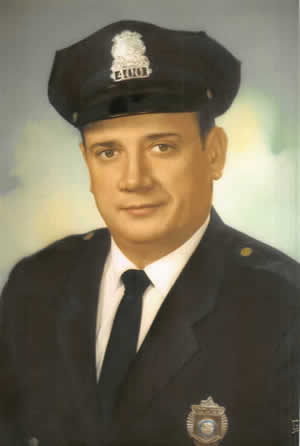 Anthony R. 'Tony' Correa
World War II Veteran, Retired Lowell Police Officer
LOWELL       Anthony R. 'Tony' Correa, 90, of Lowell, died peacefully Tuesday, January 2, 2018, at Lowell General Hospital following a period of declining health
    He was the husband of the late Mary (Canelas) Correa who passed away in 2008.
    He was born in Lowell on March 27, 1927, the son of the late Manuel P. Correa and the late Mary (Picanso) Correa and was educated in the Lowell school system.  He proudly served his Country during World War II at the early age of 17, in the United States Navy.  He served on the U.S.S. Leo as a gunner on a LCVP landing craft.  He made many landings for the assault on both Iwo Jima and Okinawa.  Anthony was a disabled veteran and received the following awards during his service time - the World War II Victory Medal, the American Campaign Medal, the Navy Occupation Service Medal, the China Service Medal, the Asiatic Pacific Campaign Medal with 2 Bronze Stars, and the Honorable Service Lapel Pin.
     After his honorable discharge from serving his Country, he joined the Lowell Police Department.  For nearly thirty six years he proudly served the Lowell Police as a motorcycle patrolman.  He then became a member of the Vice Bureau, where he spent a large portion of his police career.  He was a member of the Massachusetts Police Association.
     During his early years, he loved to travel with his wife and family members to Las Vegas and Florida, and made a special trip with his family to Portugal.  He enjoyed hunting and deep sea fishing with his brother Daniel, his father, and other family members.  He was also an avid ten pin bowler and was also a member of the Lowell Police Softball Team in the 60's.  In recent years, he mostly enjoyed the company of his six grandchildren and his one great grandchild.
     He is survived by three children and their spouses, Brenda and Gary Park of Tyngsboro, Kevin and Catherine Correa of Pelham, NH, and Mark and Zirline Correa of Lowell; his six grandchildren, Christopher Correa, Rebecca Isbell, Andrea Park, Ashley Park, Kimberly Correa, and Kristen Correa; and his one great grandchild, Zoe Isbell.  He also leaves behind a brother, Edward Correa who was a member of the Lowell Fire Department, and was the brother of the late Daniel R. Correa who was also a member of the Lowell Fire Department and a brother of the late Georgia M. Visocchi.
    He also leaves behind many nieces, nephews, extended family, and dear friends.
    HIS FUNERAL SERVICES WERE HELD PRIVATELY.  ARRANGEMENTS BY THE MCDONOUGH FUNERAL HOME, 14 HIGHLAND ST., LOWELL MA 978-458-6816.  MEMORIALS IN HIS NAME TO DAV, DISABLED AMERICAN VETERANS, P.O. BOX 14301, CINCINNATI, OH 45250-0301 OR TO THE AMERICAN HEART ASSOCIATION, 300 5TH AVE, SUITE 6, WALTHAM MA 02451-8750.