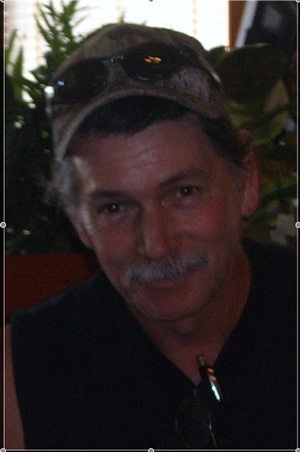 Anthony Paul Silva, 55, passed away at his family's home in Chelmsford on November 6, 2008.
Born May 26, 1953, in Woburn, Anthony was a self employed landscape contractor in LaMarque, Texas for the past three decades. He was a member of the first graduating Class of 1972 from Nashoba Valley Technical High School in Westford.
Tony was an avid hunter and outdoorsman and a Harley Davidson enthusiast.
A son of the late Francis and the late Delcia Ruth (Horton) Silva of Chelmsford, he is survived by his wife, Vivian (Taylor) Silva of Dickinson, Texas, his previous wife, Yolanda (Leyva) Silva of Dickinson, Texas and their daughters, Rita Maria (Silva) Maldonado of Dickinson, Texas, Toni Renee (Silva) Kovach of Friendswood, Texas, and Ashley Danielle (Silva) Bennett of Dickinson, Texas. He also leaves behind nine grandchildren and several nieces and nephews and long time friend and hunting companion, Terry Spencer of Texas City, Texas. Anthony is also survived by brothers, Francis A. Silva of Kittery, Maine, David E. A. Silva, of Bacliff, Texas, Wayne A. Silva of Chelmsford, Joseph A. Silva of Chelmsford, Gene A. Silva of Chelmsford, and sisters, Donna M. (Silva) Eastwood of Tyngsboro, and Delcia M. (Silva) Diprimio of Billerica.

YOU ARE INVITED TO A CELEBRATION OF TONY'S LIFE ON TUESDAY, NOVEMBER 11, AT THE STONEY BROOK ROD AND GUN CLUB, LOWELL ROAD, WESTFORD MA FROM 5 UNTIL 8 P.M.
E-CONDOLENCE SITE WWW.MCDONOUGHFUNERALHOME.COM