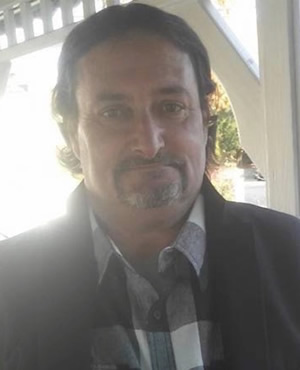 Anthony F. 'Tony' Miele

LOWELL        Anthony F. 'Tony' Miele, 50, a lifelong Lowell resident, died unexpectedly, Monday, May 21, 2018. 
  
     Born June 15, 1967, in Lowell, he was a son of Frank Miele of New Hampshire and Catherine (Casey) Miele of Lowell and was educated in the local schools.

     A lifelong Lowell resident, he worked in the carpentry field as well as the construction field for most of his life throughout the Greater Lowell area.  Tony enjoyed the outdoors, especially camping and fishing and also enjoyed gardening.
 
     Besides his parents, Catherine Miele of Chelmsford, and Frank and his wife, Dorothy, of New Hampshire; he is survived by four children, Timothy Stamp Jr. of Lowell, Michael Miele of Lowell, Alyssa Miele of Lowell, and Hailey Miele of Lowell; his grandchildren, Brandon, Kyle, Avery, Aleyah, Aliviana, Sophia and Vincent; his brother and sisters, Wayne, Janice, Gloria, Frank, Irene, Carolyn, Billy and Michael; as well as many nieces and nephews, cousins, aunts, uncles and friends.

      TONY'S PRIVATE FUNERAL WAS HELD FROM THE MCDONOUGH FUNERAL HOME, 14 HIGHLAND STREET, LOWELL 978-458-6816.