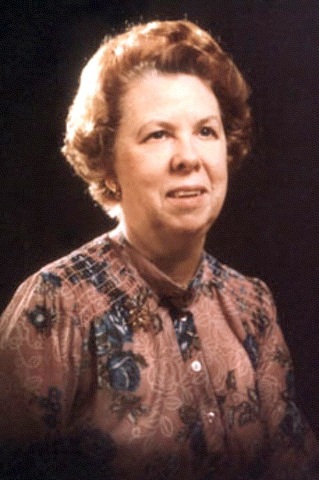 Anna L. McWilliams
LOWELL Anna L. McWilliams, age 89, Lowell native, died January 19, 2009 at The Wingate at Lowell after a brief illness. She was the daughter of the late George and Catherine (Kelley) McWilliams.
Born June 30, 1919, in Lowell, she was educated at the Sacred Heart School and Lowell High School. Anna resided for many years with her sister Dorothy McWilliams, a registered nurse, and her brother George H. McWilliams, a decorated, disabled WW ll veteran, whom she unselfishly cared for in her home for over 50 years. Prior to her retirement in 1984, Anna worked at the Bursar's Office at the University of Massachusetts at Lowell for approximately 15 years and before that she had worked for many years as a bookkeeper at Scripture's Laundry.
She was an avid gardener who enjoyed tending to her flowers and shrubbery. She was a lovely, most unselfish person, dedicated to her nieces and nephews, with whom she spent much of her time enjoying their company and that of her grandnieces and grandnephews. She was like a second mother to many of them.
She is survived by her brothers, James McWilliams, of Spring Hill, Florida; John J. McWilliams and his wife, Phyllis, of Singer Island, Florida, her sister-in-law, Rita McWilliams, of Lowell, her nieces, Marlene A. Browne of Westford, Mass., and Nancy Bernard and husband, Gary, of Nashua,N.H., her nephews, John McWilliams, Jr. and his wife, Carol, of Lowell, Gary McWilliams and wife, Lenora, of Houston, Texas, Brian McWilliams and wife, Marjorie, of Kingston, Mass., Alan McWilliams and wife, Paula, of Ballston Spa, NY, and Robert McWilliams and wife, Deborah, of Wilbraham, Mass. She also leaves her grandnieces/nephews Kristen and David Browne, and the McWilliams' including: Ian, Tyler, Julia, Jane, Tara, Erin, Ana, Emily, Gary, Stephen, Mai, Mya; and Tyler and Lauren Bernard. She also leaves dear friends Lucille Dandenault, of Conway, NH, "Pete" Kirwin of Lowell, MA. and Mary Roarke, of Cranston, R.I.
She was also the sister of the late Dorothy McWilliams R.N., the late George McWilliams and the late Leo McWilliams.

YOU ARE INVITED TO HER VISITATION 9 UNTIL 10 A.M. ON SATURDAY MORNING.
HER FUNERAL WILL BEGIN AT 10 A.M. AT THE MCDONOUGH FUNERAL HOME, 14 HIGHLAND STREET, LOWELL (978 OR 800) 458-6816.
HER FUNERAL MASS WILL BE OFFERED AT HOLY FAMILY PARISH AT 11 A.M..
Church address for directions: 30 Grafton Street Lowell MA 01852
BURIAL IN ST. PATRICK CEMETERY.