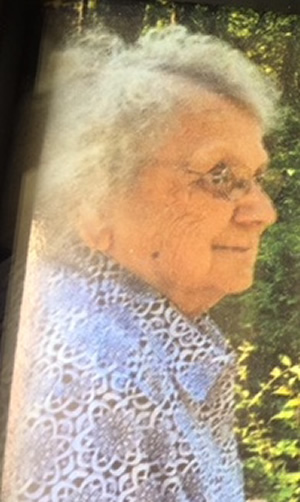 Ann "Grammy" Peirce

BILLERICA      Ann "Grammy" Peirce, age 93, passed away peacefully in her home Saturday, June 23rd at Life Care Center in Billerica. She was born July 27, 1924, the last surviving sibling of 14 brothers and sisters. 

    Ann had a passion to ensure she was a role model to those around her, driven to keep herself working throughout her entire life. She was adamant about her independence and continued to volunteer until her last days at Life Care Center. She will be fondly remembered for her devotion to her family that was only rivaled by her devotion to the Boston Red Sox, especially Yaz, a love of bingo, her incredible strength, many weekend adventures she brought her children on and her insatiable sweet tooth. 

    She was also the primary caregiver to her deceased brother, Stanley Chascin. She is a former employee of St. John's hospital where she worked with her best friend, Stella Dirocco. Ann will lovingly be remembered by her sons, George and Joseph Peirce, her daughter in law's, Olga and Shirley, grandchildren, Brian, Eleanor, James, Armando, William,  Miller and her great-grandchildren, Joseph Bernadini, Jackie & Riley Peirce and Nicole Munera.

    Ann requested only a celebration of her life be done in her memory which will take place in the near future. In lieu of flowers, donations can be made in Ann's name to a charity of your choice. Arrangements by the McDonough Funeral Home, 14 Highland Street, Lowell, MA 978-458-6816.