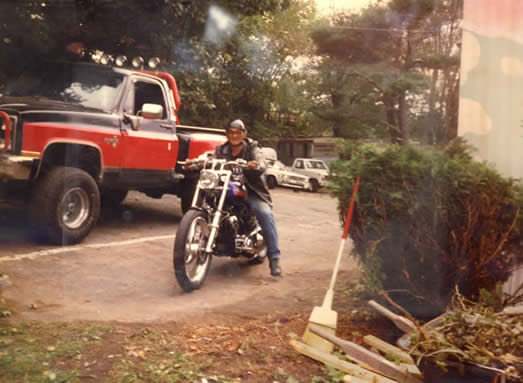 Andrew Thomas Stone

LOWELL Andrew Thomas Stone, 58, of Lowell, died Sunday, December 27, 2009, after a short illness. He was the husband of Helen (McIntyre) Stone.

Born August 5, 1951, in Peabody, he grew up in Middleton, and was educated in that area. After graduating, he traveled across the Country. His passion was motorcycles, and he enjoyed attending Bike Week in Laconia, NH, many times. He also ventured to Sturgis in South Dakota for bike week.

Mr. Stone worked as a roofer for many years all over Essex County.

In addition to his wife, Helen, he is survived by his children, Kenneth Stone and his wife, Julie, of Peabody, Andrew Stone and his wife, Barbara, of Gloucester, Michelle Bandamer and her husband, Chris, of Eastlake, OH, and Patricia Stone, of Salem; eight grandchildren; his brother, James Stone of Lowell; his sister, Deborah Sauchuk of Peabody; and several nieces and nephews.

SERVICES WERE HELD PRIVATELY. ARRANGEMENTS BY THE MCDONOUGH FUNERAL HOME, 14 HIGHLAND STREET, LOWELL 978-458-6816. E-CONDOLENCE SITE WWW.MCDONOUGHFUNERALHOME.COM