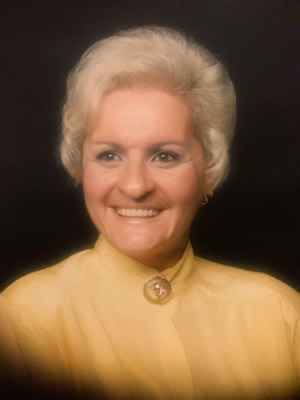 Andree T. "Frenchie" Boisvert

LOWELL      Andree T. "Frenchie" Boisvert, a longtime Lowell resident, passed away unexpectedly on May 19, 2020 in Lowell.

Born July 29, 1945, in Montreal, Canada, she was the daughter of the late Florence "Flo" Rondeau and William "Willie" Boisvert, and her brother the late Jules Boisvert. When she was a teenager, her family moved from Montreal, Canada to Lowell, Massachusetts. She had been at one point the Vice President of the Lowell snowshoe club "Le Chanteclerc." She was a longtime Transportation Driver for children with special needs within the greater Lowell area.

Andree also known as "Frenchie" too many, was always on the go! She enjoyed going to bingo, going to yard sales, and watching the lifetime network. Family gatherings were one of her favorite things, spending time with her partner, children, and grandchildren. She had a giant personality and a laugh and smile that filled the room. She will be sorely missed by all who shared many moments with her in life and especially her loving family.


She is survived by her longtime partner, Gina Berube, of Lowell; her 3 loving daughters, Linda L. Vivier of Dracut, Johanne Vivier Eklund and her husband, Dennis of Merritt Island, FL, and Christina Paul of Center Hill, FL. She is also survived by her beloved grandchildren; Jennifer Vivier of Dracut MA, Kaitlynn Eklund, Denise Eklund, Michael Gonzalez-Paul, Andrew Gustafson, all of Merritt Island, FL, and Walter Gustafson of Clearwater, FL; her brother, Daniel Boisvert and his wife, Francoise Hamel Boisvert of Canada; and many loving friends.
IN ACCORDANCE WITH HER WISHES, SERVICES ARE PRIVATE. ARRANGEMENTS BY THE MCDONOUGH FUNERAL HOME, 14 HIGHLAND STREET, LOWELL, 978-458-6816.