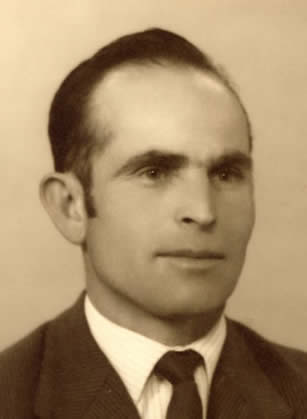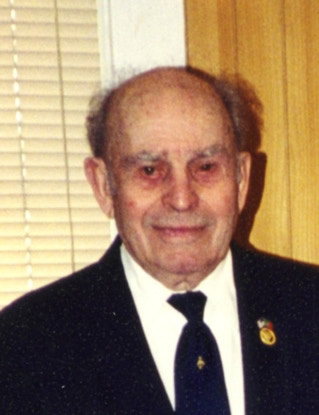 Americo Souza

LOWELL Americo Souza, 91, of Lowell, died Friday, December 31, 2009, at Lowell General Hospital after a brief illness. He was the husband of Jesuvina (Horta) Souza, with whom he celebrated their 66th Wedding Anniversary last year.

Born in Peabody, Massachusetts, on April 19, 1918, he was a son of the late Frank and the late Isaura (Martins) Souza, and was raised in Toledo, Portugal. As an adult, he served with the Portuguese Military during World War II.

Mr. Souza decided to return to the United States to make a better life for for his family and himself. In 1960, he boarded a plane bound to Boston, Massachusetts. Unable to speak English and with no contacts in the United States, he had no idea where to go once he landed in the U.S. Luckily, he befriended a Portuguese couple on the flight who offered him a place to stay in their Lowell home and who also found employment for him at Synphonic in Lowell. Having saved enough money for an apartment, he was able to bring his wife and two daughters to Lowell in 1961. He continued to work in the area Mills, retiring from Carol Shoe at the age of 62.

He was an active member of the Portuguese American Civic League, the Portuguese American Center, and he served on the Board of Directors of the Holy Ghost Marching Band. He was a communicant of St. Anthony's Church.

Americo's hobbies and interest included drawing, gardening, traveling, long walks, playing KENO and the lottery, and attending Portuguese Feasts, but none were more important or could compare to his love and passion for the Holy Ghost Band.

In addition to his wife, Jesuvina, he is survived by his daughters, Elizabeth Tavares and Deonilde Silva both of Lowell; two grand daughters, Lisa Silva-Gallant and Lizete Frobese; four great grandchildren, Krystle Silva, Melissa Wilbur, Devon Gallant, and Aden Frobese; two sisters residing in Portugal, Graca Nevez and Feliciadade Santos; and many nieces and nephews.

YOU ARE INVITED TO HIS CALLING HOURS 4 UNTIL 8 P.M. ON MONDAY, JANUARY 4. ON TUESDAY, HIS FUNERAL WILL BEGIN AT 9 A.M. AT THE MCDONOUGH FUNERAL HOME, 14 HIGHLAND STREET, LOWELL 978-458-6816. HIS FUNERAL MASS WILL BE OFFERED AT ST. ANTHONY'S CHURCH AT 10 A.M.. BURIAL IN WESTLAWN CEMETERY. MEMORIALS IN HIS NAME TO SALVATION ARMY, 150 APPLETON ST, LOWELL MA 01852, OR NATIONAL FEDERATION OF THE BLIND, 200 EAST WELLS ST., AT JERNIGAN PLACE, BALTIMORE, MD 21230. E-CONDOLENCE SITE WWW.MCDONOUGHFUNERALHOME.COM