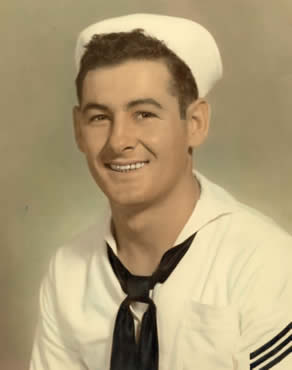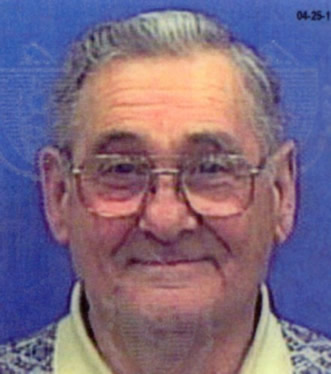 Alfred J. 'Jake' Jacobs

"Loving Grandfather"

LOWELL Alfred J. 'Jake' Jacobs, 79, of Lowell, died Wednesday, March 31, 2010, at Palm Manor Nursing Home peacefully in his sleep. He was the husband of Mary (Weed) Jacobs, with whom he celebrated their Fifty Seventh Wedding Anniversary last November.

A son of the late Charles N. Jacobs and the late Rose (Gauvreau) Jacobs, he was educated in the local schools. He served with the United States Navy during The Korean War.

After his honorable discharge he returned to Lowell. Having learned to cook while in the U.S. Navy, he worked as a chef for various local restaurants. Before his retirement, he worked as a maintenance mechanic for Deck House Corp. in Acton for over twenty five years.

A lifelong Lowell resident, he made his home in the Highlands Section of the City, and was a liftime member of Notre Dame de Lourdes Parish and a member of the Holy Name Society. He was a member of the Veterans' of Foreign Wars Post 662, Walker Rogers, and the Chelmsford Lodge of Elks.
Throughout his life, he enjoyed playing outdoor sports including baseball, softball, fishing, and golfing. He always liked to involve his family and neighborhood children in these sporting activities. His indoor passions were bowling, playing pool, playing cards, especially cribbage, as well as enjoying word puzzles. His greatest passion was taking the time to cook for and with his family, especially his grandchildren.

Besides his wife, Mary, he is survived by his children, Robert P. Jacobs and his wife, Donna Jacobs, of Lowell, David A. Jacobs and his wife, Jackie Halabuda, of Lowell, and Cheryl J. King and her husband, Jeffrey, of Danvers; his grandchildren, Alyssa M. Jacobs and her fiancee, Nicholas Nazzaro, of Lowell, Danielle M. Forristall and her husband, Timothy, of Dracut, Ryan M. Jacobs of Lowell, Specialist Jesse R. King, serving with the United States Army, Ft. Bragg, NC, Megan K. King of Danvers, and Maximillian D. Jacobs of Lowell; a great granddaughter, Sophia M. Forristall of Dracut; two sisters, Alexandrine Asselin of Tewksbury and Laura Landry of Lowell; two brothers, Albert Jacobs of Hudson, NH, and Frank Jacobs of Lowell; and several nieces and nephews.

He was a brother of the late Charles Jacobs, the late Raymond Jacobs, the late William Jacobs, the late Florence Kypriotis, and the late Andrew Jacobs, his twin brother.

HIS FUNERAL AND BURIAL WILL BE HELD PRIVATELY FROM THE MCDONOUGH FUNERAL HOME, 14 HIGHLAND STREET, LOWELL 978-458-6816. MEMORIALS IN HIS NAME TO AMERICAN HEART ASSOC., 20 SPEEN ST., FRAMINGHAM MA 01701. E-CONDOLENCE SITE WWW.MCDONOUGHFUNERALHOME.COM