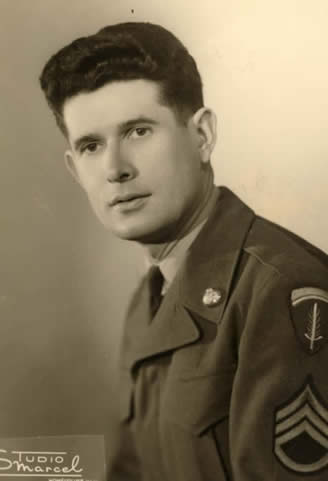 Albert Salvatore Cifelli
LOWELL Albert Salvatore Cifelli, 85, a lifelong resident of the lower highlands section of Lowell, passed away Friday, April 2, 2010. He was the husband of the late Mary C. (Kelley) Cifelli who passed away in August of 1993.

Al was born on June 1, 1924, in Somerville, which is now Bridgewater, NJ. He was a son of the late Salvatore Cifelli and the late Suzanne (Valentino) Valentino.

Mr. Cifelli was a World War II Veteran, serving with the U.S .Army as a cook. He was retired from the W.R. Grace Company in Acton, MA. Al loved the outdoors, especially gardening. He was a great cook, and truly enjoyed cooking for his family and friends. He was a devoted New York Yankees Baseball Fan, and at many times during family gatherings, a good rivalry would take place between Al and his family of die hard Red Sox fans.

Al is survived by two sons, Michael J. Cifelli of Westford and Shaun C. Cifelli of Lowell; two daughters, Rosemary M. Cifelli, and Marina J. Curtis both of Lowell. He also leaves four grandchildren, Ryan J. Cifelli, Valerie Pulsifer, Melanie Cifelli, and Lacey Cifelli and four great grandchildren, Natahlia, Honesty, Nalyia, and Avianna. He also leaves two brothers, Edward Cifelli and his wife, Flora, and Joseph Cifelli and his wife, Elaine; and a sister, Julie Cifelli, all of New Jersey. He is also survived by many cousins, nieces and nephews.

YOU ARE INVITED TO HIS VISITATION 10 UNTIL 12 NOON ON THURSDAY, APRIL 8, AT THE MCDONOUGH FUNERAL HOME, 14 HIGHLAND STREET, LOWELL 978-458-6816. HIS FUNERAL SERVICE WILL BE HELD AT THE FUNERAL HOME AT 12 NOON. BURIAL IN ST. PATRICK CEMETERY. E-CONDOLENCE SITE WWW.MCDONOUGHFUNERALHOME.COM