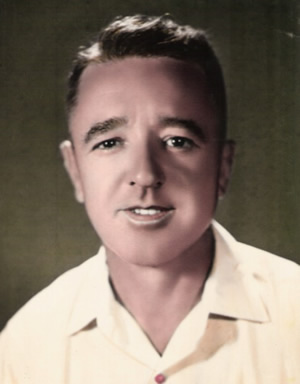 ALBERT LEBLANC
PALM HARBOR, FL Albert W. Leblanc, 88, of Palm Harbor, FL, died October 30, 2008. He was the husband of Barbara (DeSimas) LeBlanc.
Born November 4, 1919, he was a son of the late Saumuel and Eugenie (Houde) LeBlanc. He grew up in the Pawtucketville section of Lowell, and was a communicant of Saint Jeanne D'Arc Parish until he moved to Florida at the age of 55. Mr. LeBlanc served with the United States Air force, and the Army for 20 years, he was a veteran of WWII and Vietnam.
Besides his wife Barbara, he is survived a brother and sister in law, and many nieces and nephews.
He ws the brother of the late Victor LeBlanc, Roland LeBlanc, Antionette McGrath, and Irene Brancheud.

You are invited to his visitation from 11a.m. until 12 p.m. on Thursday at the McDONOUGH FUNERAL HOME, 14 HIGHLAND STREET, LOWELL (978 OR 800) 458-6816.
Immediately following his visitation will be a procession to St. Patrick Cemetery.