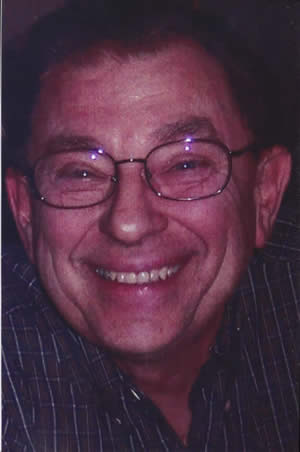 Albert F. Therrien, Jr.
LOWELL Albert F. Therrien, Jr., 73, of Lowell, passed away Sunday, May 31, 2015, at his home after a long illness. He was the loving husband of Geogia (Kirane) Therrien, with whom he celebrated their Fifty Third Wedding Anniversary this year.
Born October 18, 1941, in Lowell, he was a son of the late Albert F. Therrien, Sr., and the late Blanche (Caron) Therrien. He was raised and educated in Lowell and made his home in the Highlands Section of the City.
For many years, he worked painting cars for the former Pierce Ford, and the former Hallisy Chevrolet. Most recently, he worked for cafeteria at Tewksbury State Hospital.
Albert enjoyed time spent with his family, especially his grandchildren, and also enjoyed playing softball and fishing and watching most sports including the New England Patriots and the Boston Red Sox.
In addition to his beloved wife, Georgia, he is survived by his children, Laurie Conroy of Lowell, Tammy Therrien of Lowell, Barbie Rousseau of Dracut; and Debbie Zupkosky and her husband, Mark, of Lowell; his grandchildren, Kerri Conroy Stamford, CT, Kaitlin Conroy of Lowell, Kristine Conroy of Lowell, Hailey Rousseau of Dracut, Joseph Rousseau of Dracut, David Rousseau of Dracut, and Sarah Zupkosky of Lowell; his sister, Lorraine Dupruis of Dracut; his brother, Richard Therrien and his wife, Denise, of Dracut; his close family friends whom he considered his daughters, Judy McGovern and Barbara Sullivan; his sisters in law, Phyllis Daley of Chelmsford and Maryellen Garneau and her husband, Paul, of Lowell; his brothers in law, George Kirane of Lowell and Daniel Kirane and his wife, Diane, of Florida; as well as many nieces and nephews.
He was also a brother in law of the late Catherine Lesniak, and brother in law of the late Jerry Daley and the late Robert Dupruis.
AT HIS REQUEST, HIS FUNERAL WAS HELD PRIVATELY FROM THE MCDONOUGH FUNERAL HOME, 14 HIGHLAND STREET, LOWELL 978-458-6816. MEMORIALS IN HIS NAME TO BOYS & GIRLS CLUB OF GREATER LOWELL, 657 MIDDLESEX STREET, LOWELL, MA 01851.